Graphite tubes, also called graphite pipes. There are two types of graphite pipes: one type is machined graphite tubes from graphite material. Graphite  materials can be molde graphite, isostatic graphite or
vibration graphite material. other type is extruded graphite pipe. this type
of graphite pipe is resin powder and graphite powder mixed together, then graphitized in high temperature. this type of graphite pipes is mainly used in heat exchangers, and can be with bigger length compared to the first type. it can reach a length of 6-7meters. CFCCARBON LTD can produce both types of graphite tubes. Here we will introduce the resin graphite tubes bellow.
Resin graphite pipes are too long and thin, its easy to break. So we will pay special attention to the packing. If the package is not strong enough, it will break and the graphite pipes inside will be break too. so we will pay attention to the packing. We use standard packing for internal trading, its polywood, like photos shown. then We will use strong wood plates, and put it at the bottom of the packing, then we put the graphite pipes in the box. So the package is strong enough, and not break when use forktruck to move the box. IF there is no strong wood at the bottom, it will be easily break, and then it will be a big lost.
CFCCARBON LTD company can produce resin graphite tubes for heat exchangers. We have the best product lines which can produce wide range of graphite tubes, graphite block, plate for heat exchangers.
We hope to establish a good business relationship with you; we will serve you with the best quality, best delivery time and best solutions
resin Graphite pipes Properties: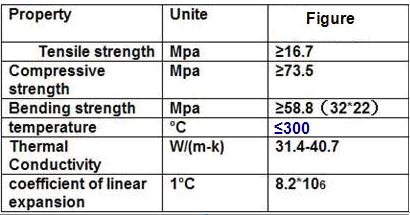 Graphite tube sizes:
OD/ID range: 32/22mm, 37/25mm, 51/38mm…
Length: 0-7500mm
Main application: heat exchangers
Unspecified Tolerances:
Dia.s:±0.1mm
Penetrability: 30 minutes, under 1Mpa pressure, no filter.
The bursting pressure: 6.8Mpa
Contact Us